Greetings on the first day of NaNo, Blogosphere!
What the computer looked like when "Blogosphere" was last used
I am typing my report live from school, the place where dreams go to die and students go to catch up on the sleep they lost procrastinating homework. More specifically, I am typing merrily through Statistics class, where a discussion on bias is going in one ear, rattling around just long enough for me to look productive, and then taking its leave of my mind. The great thing is, I can blame this distraction on NaNo and deem it productive!
The subject of this blog post stems from my previous class, English (more specifically British Lit, most specifically Free Period). When I walked into class looking like a close approximation of someone about to lose their mind,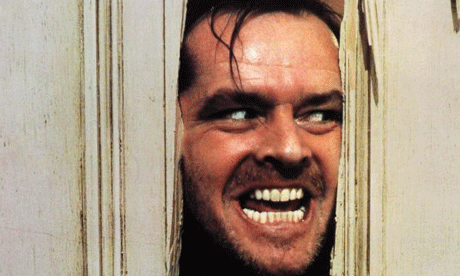 wailed "It's beginning!" and slumped into my chair in preemptive defeat, my english teacher tentatively asked me what was eating at me. Naturally, this was a chance to complain about the stress monstrosity that is NaNoWriMo.
The natural questions ensued: "Can you start before?" "Does it have to be a novel?" "
How
many words exactly?"
And after a thorough if hysteria-tinged explanation, she calmly regarded by twitching features and said, "You know, that's kind of dope."
My English Teacher. Actually. (Also, my crown)
It
is
kind of dope, even if I haven't written a word yet.
NaNoWriMo is a chance to go productively crazy. November is full of the excitement of an over-full workload, of juggling writing with life and feeling like a warrior against the regular, non-NaNoing world. Beyond that, there is a wonderful community in place of people going through
the exact same thing
all around the world, with their own struggles and conditions but the same goal of 50,000 words.
And friends, it's pretty dope.
Excitedly yours,
Abby